Neuromorphic computing is an emerging field that takes inspiration from biological brains and seeks to create new electronic devices that mimic the functionalities of neurons and synapses [1]. One of the most promising approaches is based on a phenomenon known as resistive switching, in which the resistance of a material can be changed by applying a voltage [2-4]. We study the two basic types of resistive switching: volatile and non-volatile.
Volatile switching is observed in correlated oxides that feature an insulator-to-metal transition [5], and can be used to reproduce neuron spiking [6-8]. Non-volatile switching is ideal for mimicking synapses and it has even been used to perform pattern classification [9,10]. It is observed in most oxides and takes place when oxygen vacancies drift under strong electric fields [11,12].
In Geneva, we fabricate resistive switching devices to study the underlying mechanisms that govern this phenomenology and, using tools such as ion irradiation, try to find new ways of manipulating it.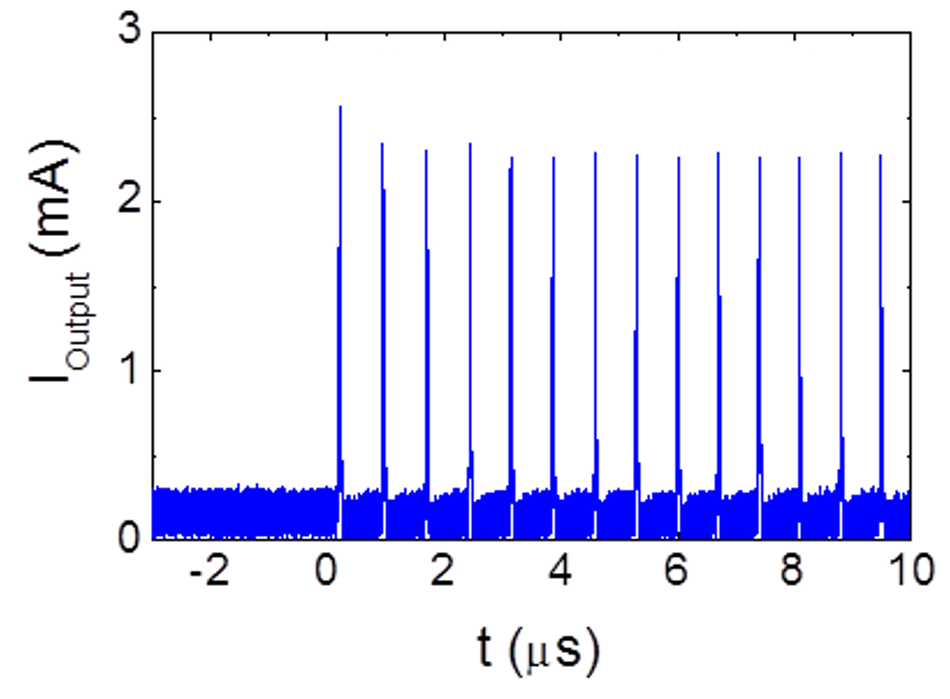 [1]. G. Indiveri and S.-C. Liu, Proc. IEEE. 103, (2015)
[2]. J. J. Yang et al, Nat. Nanotechnol. 8, (2013)
[3]. J. del Valle et al, J. Appl. Phys. 124, (2018)
[4]. Y. Zhou and S. Ramanathan, Proc. IEEE. 103, (2015)
[5]. J. del Valle et al, Nature. 569 (2019)
[6]. J. del Valle et al, Sci. Rep. 10, (2020)
[7]. M. D. Pickett et al, Nat. Mater. 12, (2013)
[8]. M. Ignatov et al, Front. Neurosci. 9, (2015)
[9]. M. Prezioso et al, Nature. 521, (2015)
[10]. I. Boybat et al, Nat. Commun. 9, (2018)
[11]. R. Waser and M. Aono, Nat. Mater. 6, (2007)